Advantages of Austin Texas Condo Life
Living in an Austin Texas condo certainly brings a different kind of lifestyle for a lot of people, particularly to those who would rather live on their own and have a space for themselves that is affordable and more convenient, as opposed to buying a large single home. Condo living is most appealing to young professionals living on their own and even small families.

Living in a condo is an entirely different living condition and lifestyle. For one thing, it is far cheaper than building an entire house from scratch or buying real estate property. Another great feature that comes with living in a condominium is the facility that comes with the monthly rent. Facilities and amenities that are commonly included in the monthly rent are guarded parking areas, twenty four hour security service, gym membership and swimming pools just to name a few.
If you are searching for the best Austin condo for sale lately, you can find many all over the state, and it is not as challenging as you think it is. Austin Texas condo townhouses and also condominium apartments are offered for several probable buyer and investors. On the other hand, take note that the purchasing a home and condo involves several rules and with dissimilar construction structure. Check out one of the best homes that come in freehold townhouse condo types. Look at some of the number of it when you visit the state of Texas, particularly in Austin. Moving in Texas is the best thing that will happen in your whole life, you can always have a reason to live in an Austin Texas Condo.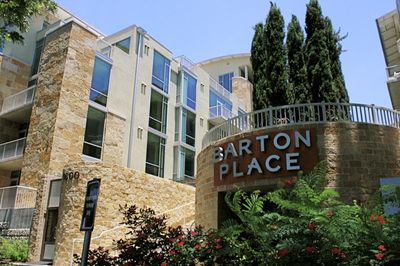 Living in an Austin condo for sale and renting a home or house are two dissimilar things. If you have condo unit, ownership is involved while you are living on it which is not the same with just renting a room or a home. This only means that you are the owner and you have to take care of the maintenance fees and the repairs needed. You have to pay for the amenities that you are using hallways, elevators, lounge, and the like. Some policies needed to be followed while living condominium building in order to have tranquil and favorable ambiance with the others condo owners.
Renting or buying condo units is opportune and less expensive than acquiring or renting a dwelling. The greatest living would be in a condo if there is a necessity to move immediately. Living in a condo unit offers the occasion to take pleasure in the building's amenities like the gym or pools that is always available to cater your wants.
Many condos have luxurious offerings such as days spas, lavish pool grounds, bars and other creature comforts available right in the building. Others are built as mix-use developments with retail shops along the first floor and then condo units above. Can you imagine going back to your home and deciding that you need a nice, relaxing facial so you go downstairs and have it done? Or maybe you need a more involved medical spa treatment like botox and you don't want to be seen out in public. You could go down, have it done and then go straight back to your unit for a few days,
Aesthetica Med Spa
500 N Capital of Texas Hwy #100
Austin, TX 78746
www.amedspa.com
These tackled information are offered so that the public may know how it is to live a condo .But is good to really visit the place for you to personally asses e the place .There are lots of Austin Texas Condo you will definitely like and fit to your needs. Find several real estate agents and professionals to help you what an Austin Texas Condo should be. The prices are low in Austin that's why; it is good to invest today.