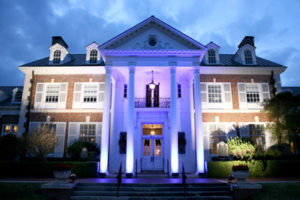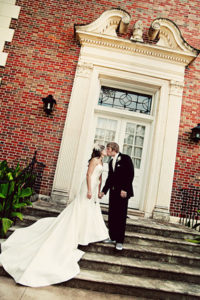 2312 San Gabriel
Austin, TX 78705
The Mansion, also known as the Federation is a beautiful and historic Texas Landmark, registered in the national registry of historic places. Also known as the Texas Federation of Women's Clubs Mansion on 24th Street and San Gabriel, right in West Campus. Designed by a reputable Dallas architect, Henry Coke Knight with stunning Georgian Revival architecture and completed in 1931. Also involved was philanthropist, Clara Driscoll. The Mansion is situated adjacent to the Neill-Cochran House that was built in 1855 and is a cornerstone to the historic Judge's Hill neighborhood.
The Mansion is used for an array of events and celebrations and is a fantastic place for a wedding! Consisting of a perfect chapel like entry room, perfect for a bride to walk down to the groom. Most of the celebrating happens in the huge Grand Ballroom with polished oak floor with thousands of feet of space to dance, swing and dine. Plenty of room for your favorite DJ with a curtain stage. Illuminated with vintage bronze and crystal wall sconces with thousand sparkling crystal drops. The Mansion also has a formal dining room with classical columns and bay windows with victorian couches that furnish the space. In the 1930's and 40's, the Georgian Room was a tea room for guests with a mini ballroom featuring tall window and vaulted ceilings.
With plenty of professional services available with the The Mansion along with food vendors, it is a superb choice for any celebration and will charm you and your guests. Even if you're not planning on having a gathering at The Mansion, it is worth stopping by and visiting the house to see the beauty for yourself. And you never know, it may charm you so much that you decide to have a wedding, graduation or dance there.