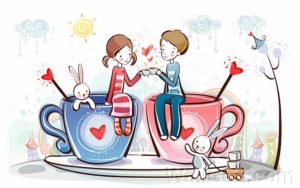 Being a student and in love can be challenging when you're trying to spoil your sweetheart and you're on a budget! Lucky for you, Austin is full of scenic spots and inexpensive way to say I love you to that special someone. You will have to venture outside of West Campus and try some new spots in Austin.
One great place to take someone special is Mount Bonnell in West Austin that features beautiful shots of the lake. Along with picnic tables secluded off the trail and spots where you can lay a blanket down for a picnic. Be aware that it is a small hike up flights of stairs so be sure to wear your walking shoes but it will all be worth it when you get up there. Especially once that sun starts to set.
Another great option is finding a free music show downtown featuring artist that maybe the two of you enjoy. As you know Austin, TX is the music capital of the WORLD, so I'm sure you'll have no trouble finding some sweet melodies.
And last but not least, Austin is full of great parks! Including Zilker Park! Grab a blanket, your guitar, some snacks and enjoy the evening at the park! You can even bring the pups for more entertainment.
We are lucky we get to enjoy all this great city has to offer and even though the cost of living increases each year, there are still ways to save a few bucks and enjoy yourself.